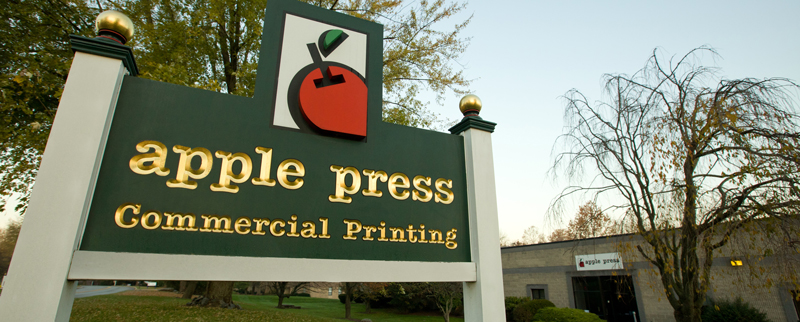 Apple Press is a privately held commercial printing company located in Exton, PA. The company was founded in 1975, as a neighborhood print shop. We have been serving a wide range of clients for nearly forty years with a growing portfolio.
Apple Press is continually evolving and growing to meet the challenging needs of our clientele, but will never sacrifice comprehensive service and response time…it's what is at the core of Apple Press. From local to national commercial printing accounts, we have a wide range of customers in almost every industry—universities, hospitals, advertising agencies, and some of the largest financial institutions in the Philadelphia area.
If you're looking for high-end digital or sheetfed printing and bindery services, fulfillment, and direct mail production services, we have a solution that fits your budget.